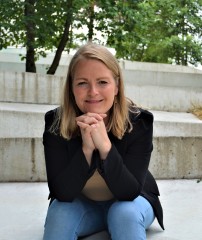 Lisbeth Odgaard Madsen, Founder & CEO
M.Sc.
Founder, leader, ideas woman, consultant - and very passionate about equality in society at large. My great interest in the topic started, when I lived in Colombia in Latinamerica as an exchange student at 15 y.o.
Author of the book "Ambitiøse Mødre" (Mothers with Ambition) which gives ambitious women an insight into how their rift between career and family has evolved, and how they can handle and eliminate it.
When I am not an ambitious professional, I pick up my lovely kids from daycare and school, I try to be the lovely wife we all want to be - or try to squeeze some exercize into a busy family life. Or spend time as a socalled "Gym mom" waiting for my kids at some gymnastics training session somewhere in Copenhagen...
..
Mob: +45 5098 4221
Email: lom(a)potentialco.dk